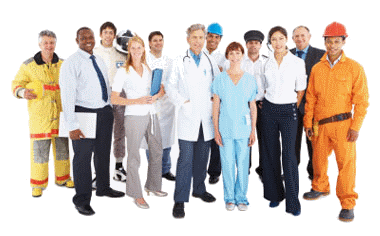 Community Activists & Volunteers, Educators, EMS, Fire, Law/Judicial, Municipalities, Non-Profit, Police, Public Administration, Public Health/Safety
Our awards for service have been presented to government employees at every level, all of whom have a deep affection for America's heritage and institutions.
Public Service
The society is proud to recognize the accomplishments and exceptional contributions of citizens and public servants in the community in areas such as law, law enforcement, fire safety, and emergency medial. Please enter your nomination below with a short description of the accomplishments of the person so we may be in touch with you An individual may be awarded only once and may be awarded posthumously.
Veteran Recognition
Request Form
Please complete this form to apply for, or to recommend, an individual for an award or service recognition.
Our Veterans Committee recognizes members who served in the U.S. Armed Forces or other military forces allied with the United States. Members of the society have answered their country's call in every major American conflict from the battle of Lexington and Concord on April 19, 1775 to the present, including Operation Desert Storm, Bosnia, Afghanistan and Iraq. Several of our members have received our nation's highest awards — recipients of the
Medal of Honor
are recognized on our
national website
.
Our programs for veterans include:
SAR World War II Corps. At the 120th Annual Congress of the society in Cleveland in June 2010, President General J. David Sympson declared his commitment to lead our society in a tribute to our nation's veterans, especially members who served in World War II. Thanks to his commitment, the society is working nationally to identify members who are veterans of World War II. If you are aware of a member who is a veteran of the war, please complete the form on our national website so he may be recognized.
SAR Korean War Corps. Medals for the Korean War and the Defense of Korea include: (1) Korean Service Medal for service between June 25, 1950 and July 27, 1953, (2) Armed Forces Expeditionary Medal (AFEM), (3) Korean Défense Service Medal (KDSM) for service after July 28, 1954, (4) United Nations Service Medal for Korea, and (5) Republic of Korea War Service Medal. Members may be entitled to both the AFEM and the KDSM if they served in Korea between October 1, 1966 and June 30, 1974.
SAR Vietnam War Veterans Corps. The Vietnam War Veterans Corps is focusing on veterans that served in Vietnam between February 28, 1961 and May 7, 1975 to recognize their service with the U.S. Campaign Medal.
SAR USS Stark Memorial Award. The Stark award, created in 1988, memorializes those brave men and women who currently serve to preserve the freedoms our patriotic ancestors fought so long and hard to achieve. In addition, the award recognize outstanding chapters and state societies within our nation for their participation in activities for veterans.
SAR War Service Medal. This medal, authorized first in 1899, was created first to recognize those who served in the War with Spain, and more recently for those who have served with the armed forces of the United States, its ally, or United Nations Peace Keeping Force in a fight against a common enemy as a part of any branch of the Armed Forces. Oak leaf clusters may be worn with this medal to designate one's service in World War II, Korea, and/or Vietnam.
The SAR Military Service Medal, authorized in 2006, is for members who have served in the Armed Forces of the United States, Coast Guard, a country that was an ally of the United States, or in a United Nations Peace Keeping Force, who otherwise do not qualify for the War Service Medal. The Military Service Medal ranks the same in order of precedence as the War Service Medal.
Wreaths Across America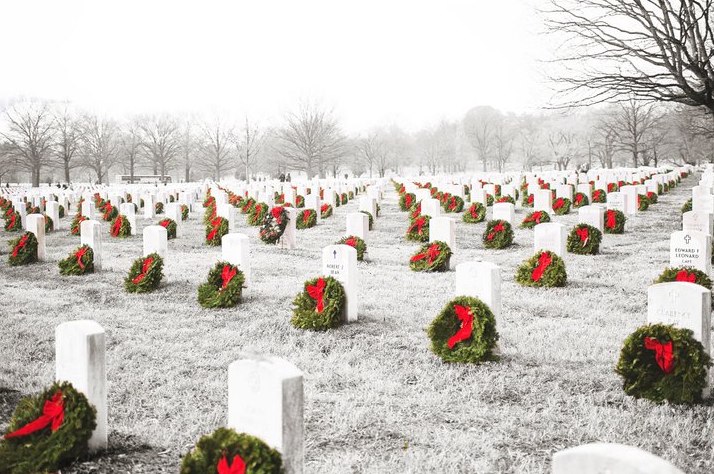 Wreathes Across America
Each December on a specific Saturday, the Massachusetts Society joins
Wreaths across America
to lay wreaths in veteran's cemeteries and beyond. The ceremonies are part of a week of events of tributes, presentations at State Houses, and a "Veterans Parade" between Maine and Virginia during which participants stop along the way to spread the message about the importance of remembering the sacrifices of our veterans.
The week of recognition is made possible by thousands of volunteers who organize local ceremonies, raise funds to sponsor wreaths, and participate in the events. The cost of our programs is paid solely by individuals, corporate donors, and volunteer truckers. Wreaths across America also coordinates with Veteran Services to provide programs for classrooms in schools throughout the year.