Campaign for Historic Photos of the Revolutionary War Generation

A Kickstarter campaign to raise monies for production of a ground-breaking historical documentary that will bring the Revolutionary War generation to life through rare, historic photos.

(PRWEB) Boston — The acclaimed creators of a new, historical documentary – showcasing stories behind rare, historic photos from the Revolutionary War generation – have launched a fundraising campaign.
The film, a one-hour PBS-quality production titled "Revolutionary Voices: A Last Muster Film", will introduce authenticated photos of members of the American Revolutionary War generation. There are over 200 photographic portraits that have been discovered and compiled by internationally recognized photo identification expert Maureen Taylor over the past decade and profiled in her Last Muster books Images of the Revolution and Faces of the Revolution.
The Kickstarter funding campaign, with a $27,500 goal, is co-sponsored by Taylor and award-winning documentary film company Verissima Productions. The campaign, which began Feb. 27, is to finance the initial shooting phase of the film's $225,000 production and distribution budget.
The film will also examine Taylor's journey of discovery while following the trail of these stories.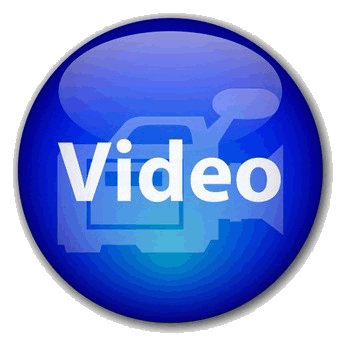 "About 10 years ago, I was presented with an old photograph. Suddenly, the era of George Washington, Phyllis Wheatley, and John Adams came to life as I realized the subject of the photo had been a young adult during the American Revolution" Taylor said. "While it may seem surprising, many members of that generation survived into the age of photography, making it possible to look directly into the faces of the individuals who lived that history. By searching through databases, museum holdings and private collections, I have uncovered and authenticated over 200 photographs of men, women and children of the Revolutionary era."
Shooting is scheduled to begin in April, and the film is slated for completion in December 2013.
"It's perfect for students, teachers or anyone interested in a fresh look at this part of our history," say the filmmakers. "Our film will create an experience that will reveal the daily struggles, personal dilemmas and passionately held beliefs of the members of this first American generation."
About "Revolutionary Voices"
"Revolutionary Voices" will explore a variety of stories, including those of a soldier whose discharge papers were signed by George Washington; a Quaker family torn between their pacifist views and the fight for revolutionary ideals; and John Quincy Adams, who was a child during the war and who grew up to become the sixth President of the United States. It will also examine the history of the first commercially successful photographic process, the daguerreotype, and accompany Maureen Taylor on her journeys as a "photo detective," searching for images and records, locating places where subjects lived, and interviewing descendants to create a correspondence between past and present.
To contribute to the Kickstarter campaign go here.
About Maureen Taylor
Maureen Taylor, "The Photo Detective," is a genealogist, author, and speaker. Taylor is an internationally recognized photo identification and family history expert, and the author of a number of books and magazine articles. She has been featured in the New York Times, Hallmark Television, The View, Better Homes & Gardens, The Boston Globe, Martha Stewart Living, MSNBC, PBS Ancestors, and more. She is also the author of The Last Muster series. The Wall Street Journal named Maureen "the nation's foremost historical photo detective." (www.maureentaylor.com)
About Verissima Productions Incorporated
Rob Cooper and Pam Pacelli Cooper are award-winning filmmakers based in Cambridge, Massachusetts. Their films have been broadcast nationally and internationally. They include "Citizens, not Subjects" a history of political corruption in Memphis Tennessee, "Zamir: Jewish Voices return to Poland" which follows a choral group on a tour of Holocaust sites where their European predecessors perished, and "Samuel Bak: The Art of Speaking the Unspeakable", which has been adopted by Facing History and Ourselves as a core part of their national curriculum.

Verissima also makes legacy video biographies and family business histories for private clients and works with non-profit organizations to make their stories available to audiences now…and in the future.